I'm limping to the finishing line of 2015 with 46 books read so far. My goal on Goodreads had been 50 books as 100 is way more than I have been able to achieve in recent years.
Can I make it to 50? Perhaps. I'll let you know in 2016 on how I do. Wish me luck!
I've recently finished:
The Road to Ruin
by Bronwyn Stuart - 5 stars!
Deenie
by Judy Blume (a blast from the past author)
The January Wish
by Juliet Madison - 4.5 stars!
Vanished, vol 2: books 3 & 4
by Meg Cabot - 5 stars!
Primary book reading in print:
Soul Screamers Vol 2
by Rachel Vincent
Other print books still reading:
Cross Stitch
by Diana Gabaldon (re-read)
Little Gems Anthology 2011 Garnet
by Romance Writers of Australia
Change of Heart
by Lilliana Rose *SARA
Primary reading in ebook form:
Bloodlust Denied
by Christina Phillips
Other e-books:
The Adventures of Sherlock Holme
s by Arthur Conan Doyle
Twilight Guardian
s by Maggie Shayne
Graphic Novel reading:
The Gunslinger: The Gunslinger Born
by Stephen King (GN) - I had grabbed the wrong version from the library, but now have borrowed the correct one. There are a few graphic novels for the first book in the series.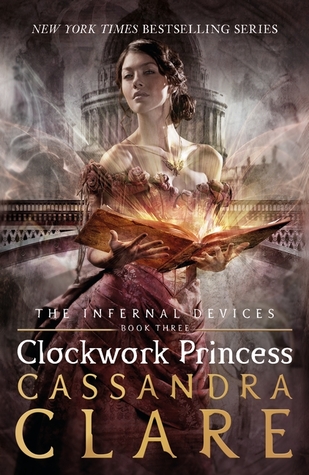 Audio book listening to:
Clockwork Princess
(The Infernal Devices #3) by Cassandra Clare
Next on the TBR list:
The Patterson Girls
by Rachael Johns *RWAus
~Enjoy the holiday period. Great time to catch up on some reading.~