I'm 26% through my 60 book reading challenge! I'm clumping some flash fiction/short stories together to balance it out, but I've also read some longer works. This percentage is 16 out of the 60 and according to Goodreads, I'm 8 books ahead of schedule. So I'm very happy about that!
The books so far are:
Flash fiction/short fiction:

The Girl in the Converse Shoes by Yari Garcia - Flash fiction [YA].
On the Bridge (The Infernal Devices #0.5) by Cassandra Clare
After The Bridge (The Infernal Devices #3.5) by Cassandra Clare

Hug (the Pug) by W.L. Cripps [childrens]
The Bad Guys: Episode 1 by Aaron Blabey [childrens]
Stephen Hawking: Cosmologist Who Gets a Big Bang Out of the Universe (Getting to Know the World's Greatest Inventors & Scientists) by Mike Venezia [Childrens]
My Soul to Steal (Soul Screamers #4) by Rachel Vincent
Bloodlust Denied by Christina Phillips (novella)
The Patterson Girls by Rachael Johns
The Christmas Gift by Monica McInerney (short stories)
The Earth's Place in Space by Nicolas Brasch

Hellcursed (Shadowfae #0.5) by Erica Hayes (short story)
Science FAQ: Why Are Black Holes Black? by Thomas Canavan (Childrens non-fiction)
Artemis Fowl: The Arctic Incident Graphic Novel (Artemis Fowl #2) by Eoin Colfer
Clockwork Princess (The Infernal Devices #3) by Cassandra Clare
Dreaming of You (The Gamblers #2) by Lisa Kleypas
Ceremony in Death (In Death #5) by J.D. Robb
Spirit Dances (The Walker Papers #6) by C.E. Murphy
Primary book reading in print
How to Get over your Ex
by Nikki Logan
Other print books still reading
Cross Stitch
by Diana Gabaldon (re-read)
Little Gems Anthology 2012 Diamond
by Romance Writers of Australia
Next on the print TBR list
To Catch A Bride
by Anne Gracie
Other e-books
The Adventures of Sherlock Holmes
by Arthur Conan Doyle
Twilight Guardians
by Maggie Shayne
Next on the e-book TBR list
This Is Your Afterlife
by Vanessa Barneveld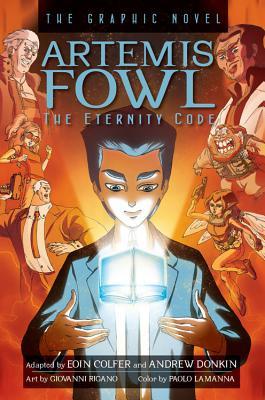 Graphic Novel reading
Artemis Fowl 3: The Eternity Code
by Eoin Colfer et al.
Audio book listening to
Grave Secrets
by Kathy Reichs, a Tempe Brennan novel
Write or Die: survival tips for the 21st century edited by Scott Nicholson
I think these should keep me out of trouble.
~Happy reading~